"Good Monday morning to all you critter and land loving folks..." is how the Working Cows blog starts off every week. At last, something to get you through every winter Monday this time of year.
If you haven't checked out Clay Conry's excellent Working Cows Podcast, you absolutely need to give it a listen. It is essential information for any producer who is serious about ranch profitability in these times.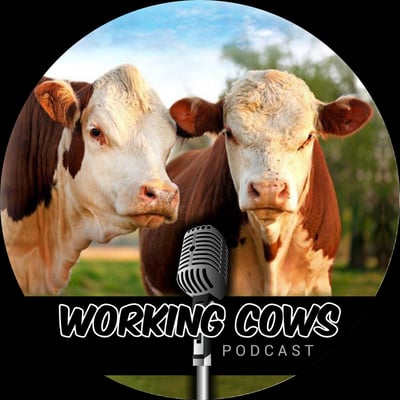 I had the honor of meeting Clay a few weeks ago in South Dakota at the Ranching for Profit school. After sharing our mutual fandom of each other's work, I sat down with Clay this week to record a new podcast discussion. We chatted about ranching as a business, grazing planning, and a tangent or two about the creative ways we've seen ranchers double their net profits. Stay tuned next week to hear it!
In the meantime, check out the Working Cows Podcast for excellent past episodes. Available online or wherever you get your podcasts. You'll find fireside-style chats with longtime luminaries like Greg Judy, Gabe Brown, Joel Salatin, Nicolette Hahn Niman, and ranch profitability masters like Dave Pratt, Dallas Mount, and Aaron Berger.
In all honesty, even more exciting to us is the list of next-generation thought leaders on the Working Cows Podcast. Clay's episodes spotlight the innovative work by our friends Brock Terrell, Sarah Wentzel-Fisher, Luke Perman, Derek Schwanebeck, Nate Chisolm, and many more. They are pushing the envelope on new business models, grazing practices, and building profitable, thriving enterprises.
Add Working Cows Podcast to your weekday in-the-truck playlist. You won't be sorry.