I can't believe it's time to welcome 450 producers to Santa Rosa for Grassfed Exchange 2019: Regeneration Rising in less than a week. As co-chair of the conference, I've been dreaming, planning, and anticipating for a full year. Here are the sessions I'm most excited about:
Our breakout session with Dave Pratt and Deborah Clark on Friday. Real talk on losing millions, pulling out of disaster, and make-or-break decisions that drive ranch profitability.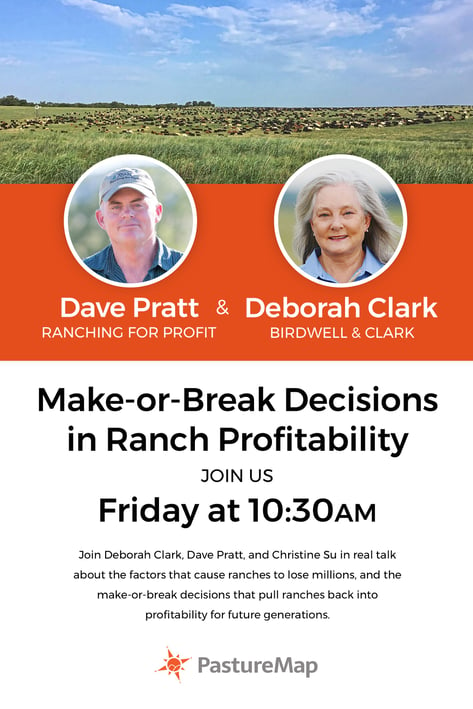 Indigenous Welcome Protocol - Kanyon Sayers-Roods on honoring native context that shaped these landscapes, reminder that regenerative land management is not new.
Thriving in Chaos: What Soil Teaches Us - focused on social soil fertility. Nikki Silvestri is my intellectual inspiration for this social soil building blog post.
Decolonizing Agriculture: Tree-Range (TM) Chicken, an Indigenous Regenerative Industry-level Strategy - Reginaldo Haslett Marroquin
We'll also be participating in these sessions:

Profitability and financial planning workshop - Use your grazing management data to drive financial planning for profitability. Join Byron Palmer of Grounded Grassfed, Tyler Matteson of Farm Credit, and Christine Su of PastureMap. Wed 7:30pm, Flamingo Hotel Empire Room
Real Talk with Next-Gen Producers - real talk about starting a business, navigating power dynamics, succession, and land access with Ariel Greenwood, Byron Palmer, Dede Boies, and Holly Heber, facilitated by Christine. Thurs 3:30pm, Mainstage
Regenerative Science. Preview of our soil carbon data platform partnership with Kelly Garbach of Point Blue Conservation Science. Friday 10:30am and 3pm, Garrett Building
Grazing Master Class: Basic Knowledge for Success. Join Joe Morris and Erin Kiley as they break down regenerative grazing into the building blocks of people, land and business. No question is off-limits in this master class on grazing management. Friday 8:30am and 1pm, Showcase Building
Soil + Art participatory art installations. Join shepherdess Brittany Cole Bush, clay artist Ako Castuera, and soil biogeochemist Jessica Chiartas in creating soil "aggregates" and weavings using Fibershed leather and fiber in this participatory art installation.
First time to GFE? You can sit with us. Just look for us in the Grass Nerds T-shirts :) I remember how intimidating it was walking into a room of 300 ranchers at my first Grassfed Exchange.
Need help getting your grazing plan ready? Need to plan out stocking decisions this season? Erin Kiley and CK Wisniewski, our grazing planning and livestock performance consultants, will be available for 1:1 consultations at the PastureMap booth all conference.

Keep it cool. Back by popular demand, we'll be raffling off a YETI Cooler ($300) for all Grassfed Exchange attendees. Drop by our booth to enter the raffle.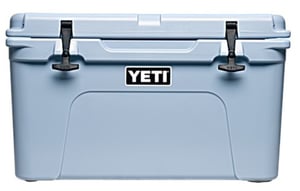 Can't attend? We'll be recording all the sessions for the community.
See you in Santa Rosa,
Christine
There is such urgency in the multitude of crises we face, it can make it hard to remember that in fact it is urgency thinking (urgent constant unsustainable growth) that got us to this point, and that our potential success lies in doing deep, slow, intentional work.
Let us move at the speed of trust. -adrienne maree brown